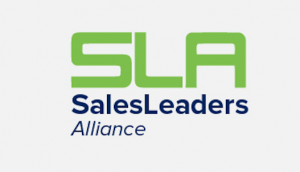 Oath of Membership
Members Name ________________
1. Member agrees to attend all meetings for the Sales Leaders Alliance. The importance of attendance to not only an individual member but all of the members is what creates the interaction and success. If a member can not attend they must contact the host immediately upon the knowledge of the absence. There are only 2 absences allowed per year for each member.
2. Member agrees to attend meetings on time an stay until the end of the meeting. Typically meetings are from 8am until 1pm on a specified day of the month. Consistency is important and time as well as interaction shows respect.
3. Member agrees to be open and honest with ideas, thoughts and feedback. Being open to feedback and even if the member doesn't agree with it, must be part of the process. Agreement is not necessary, openness is.
4. Member agrees to the monthly one-on-one coaching from the facilitator. This is to work specifically on what the member wants to address. The agenda should be created by the member, unless otherwise discussed.
5. Member agrees to host meetings in turn with others. The ability to have your group members meet at (preferably) your location or one specified, is a critical part of helping each other by getting to know each others business as well.
6. Member agrees to, when appropriate, network and refer business to other members. This is certainly not a requirement but is encouraged.
7. Members are carefully selected therefore if a member identifies a candidate that feels would be a good fit for the group, they are highly encouraged to discuss with the facilitator.
8. Members agree to have a credit card on file to pay the monthly fee. Members or facilitator have the right to end membership with a 30-day written notice to member/facilitator.
Signature __________________________  Date _____________
Please print and sign.  Scan to info@SalesLeadersAlliance.com